Gumboot Dancer Sculpture for Sale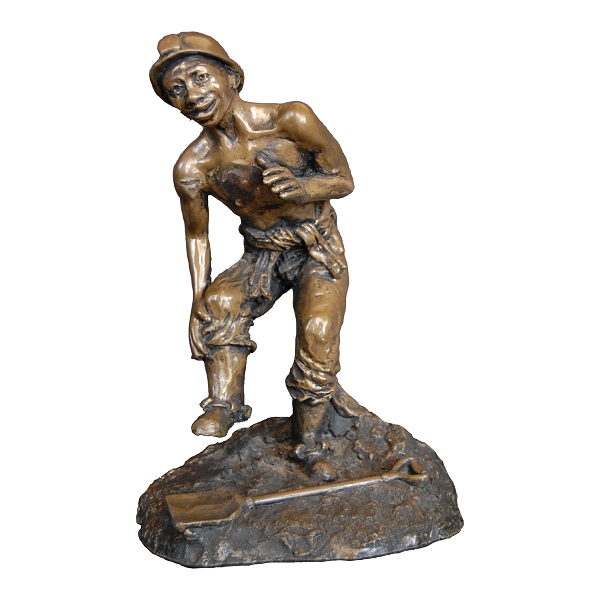 The Gumboot Dancing sculpture is perfect for:

Trophies & Awards

Corporate Art

Special Gifts

Corporate Awards
Art Collectors
Home Decor
Hotel Lobby Art
Art Galleries
Gift Shops
Mining Companies
Game Lodges
Safari Parks
The origins of gumboot dancing are unclear. Some say that mine workers were issued with gumboots because they had to work knee-deep in water. Forbidden to talk, the labourers soon discovered that their new footwear provided the perfect surface to tap out messages and this evolved into a dance form. Others contend that booted miners developed the dance as a form of entertainment on days off. Our Gumboot Dancer sculpture depicts the high spirit of miners.
Gumboot Dancer Statue Description
Size:
25cm height x 18cm length x 16cm width
Other materials available:
we can
also cast the Gumboot Dancer sculpture in other metals including
aluminium, brass, copper, or mixed metal finish, at varying costs.
Optional extras:
although the
Gumboot Dancer
statue comes with a base
we can also mount it
on a wooden base as well as have a specially made plaque engraved for an additional cost.
Place an Order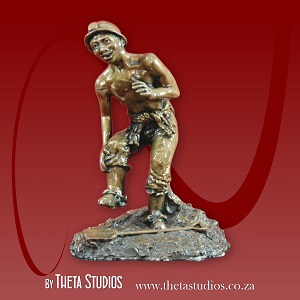 ADD TO CART
This is for order requests only. You do not make any payment at this stage.
Other Sculptures You Might Like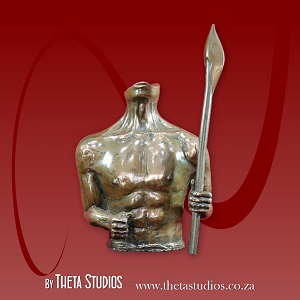 SIZE: 28cm height x 18cm length x 12cm width
WEIGHT: 3.2kg
FINISH: cold cast bronze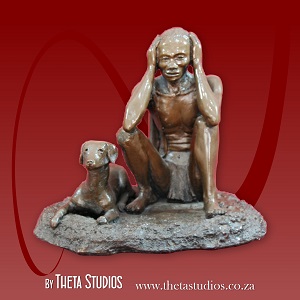 SIZE: 21cm height x 23cm length x 18cm width
WEIGHT: 2.25kg
FINISH: cold cast bronze
VIEW OUR COLLECTION OF SCULPTURES FOR SALE
Are you looking for a unique custom trophy or gift for a special occasion?
Want to know what we're up to? Receive our newsletter!