Roaring Lioness Sculpture for Sale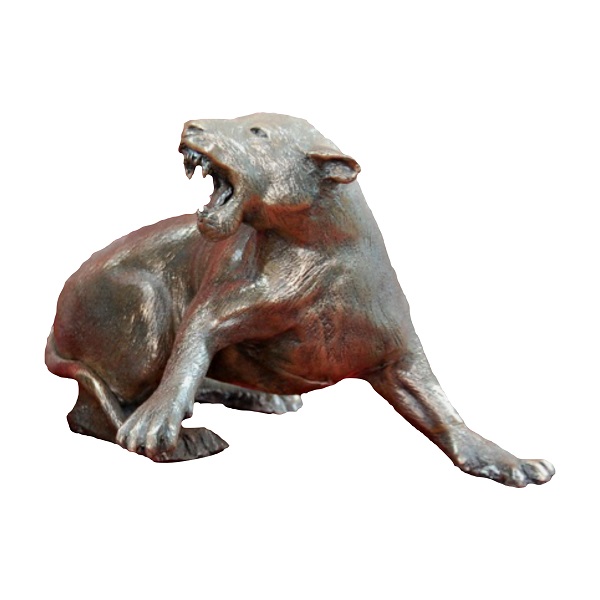 The lioness statue is perfect for:

Trophies & Awards

Corporate Art

Special Gifts

Corporate Awards
Art Collectors
Home Decor
Hotel Lobby Art
Art Galleries
Gift Shops
Conservation Groups
Game Lodges
Safari Parks
The l
ioness
plays an important
role
in the life of the pride.
Being smaller and lighter than males,
lionesses
are more agile and faster and
working together with other lionesses does most of the hunting,
as well as rearing the cubs. Our lioness sculpture depicts a roaring female lion standing her ground.
The Lioness Sculpture Description
Size:
16cm height x 25cm length x 16cm width
Other materials available:
we can
also cast the lioness statue in other metals including
aluminium, brass, copper, or mixed metal finish, at varying costs.
Optional extras:
we can mount the lioness sculpture on a wooden base as well as have a specially made plaque engraved for an additional cost.
Place an Order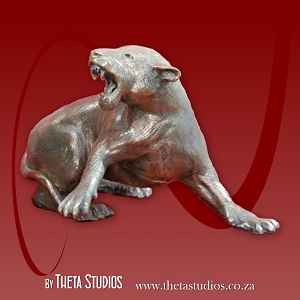 ADD TO CART
This is for order requests only. You do not make any payment at this stage.
Other Sculptures You Might Like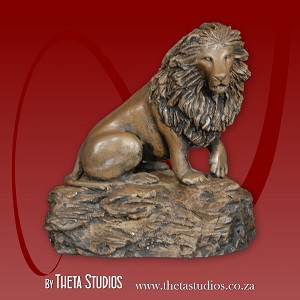 SIZE: 18cm height x 17cm length x 13cm width
WEIGHT: 2.2kg
FINISH: cold cast bronze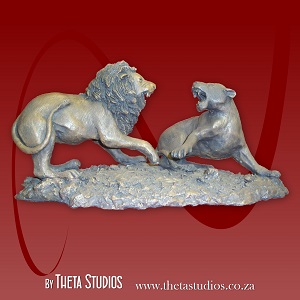 SIZE: 27cm height x 45cm length x 26cm width
WEIGHT: 7.5kg
FINISH: cold cast bronze
VIEW OUR COLLECTION OF SCULPTURES FOR SALE
Are you looking for a unique custom trophy or gift for a special occasion?
Want to know what we're up to? Receive our newsletter!