Buffalo Sculpture for Sale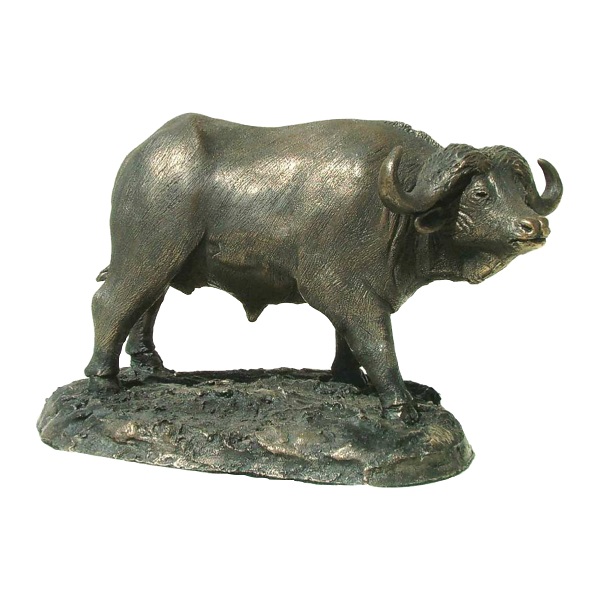 The African Buffalo sculpture is perfect for:

Trophies & Awards

Corporate Art

Special Gifts

Corporate Awards
Art Collectors
Home Decor
Hotel Lobby Art
Art Galleries
Gift Shops
Conservation Groups
Game Lodges
Safari Parks
According to an old African proverb, if there were no elephants in the forest, the buffalo would be a mighty animal. This peaceful beast is considered to be the most dangerous animal in Africa, when wounded - one of the reasons its classed as one of the "Big Five". If a sole buffalo is attacked by lions the buffalo herd will come to its rescue and can easily fight off an attack. Our mighty African Buffalo stands bold in the African wilds.
The African Buffalo Sculpture Description
Size:
19cm height x 28cm length x 18cm width
Other materials available:
we can
also cast the buffalo statue in other metals including
aluminium, brass, copper, or mixed metal finish, at varying costs.
Optional extras:
although the buffalo sculpture has its own sculptured base, we can also mount it on a wooden base as well as have a specially made plaque engraved for an additional cost.
Place an Order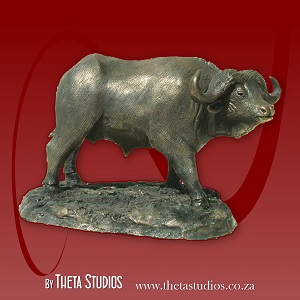 ADD TO CART
This is for order requests only. You do not make any payment at this stage.
Other Sculptures You Might Like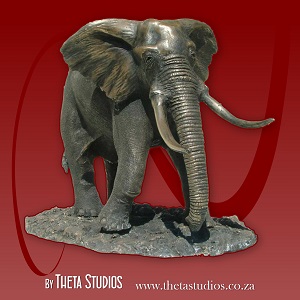 SIZE: 27cm height x 41cm length x 23cm width
WEIGHT: 8kg
FINISH: cold cast bronze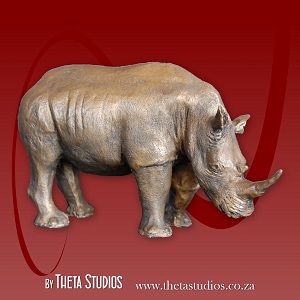 SIZE: 17cm height x 25cm length x 10cm width
WEIGHT: 2.3kg
FINISH: cold cast bronze
VIEW OUR COLLECTION OF SCULPTURES FOR SALE
Are you looking for a unique custom trophy or gift for a special occasion?
Want to know what we're up to? Receive our newsletter!